Queen Professor  Bulbus Slimebledore cast his spell over Eugene! Congratulations to our 2014 'Raining" Queen!
It appears Professor Bulbous Slimebledore learned a thing or two from his appearance in last year's SLUG Queen Competition & Coronation, as well as during his other three incarnations as a contestant, and thus the fifth time proved the charm Friday night at the downtown Park Blocks.
And so your new SLUG Queen, Eugene, also for the fifth time in the 32-year history of selecting some slimy greatness, is a man.
"Oh, my goodness — I think I'm about to have a Sally Field moment!" 53-year-old Daniel Borson exclaimed in his exaggerated, upper-class British accent as he stepped to the microphone after B. Slugahoneylicious (aka Lisa Arkin) was named the first runner-up.
Borson thanked everyone he could think of, "especially all the old queens who supported me all these years as I ran year after year after year after …" more…
The SLUG QUEEN will Always RAIN on her own parade!
find out details about this years Parade, Slug Fest 2015, and all Slug Queen Events at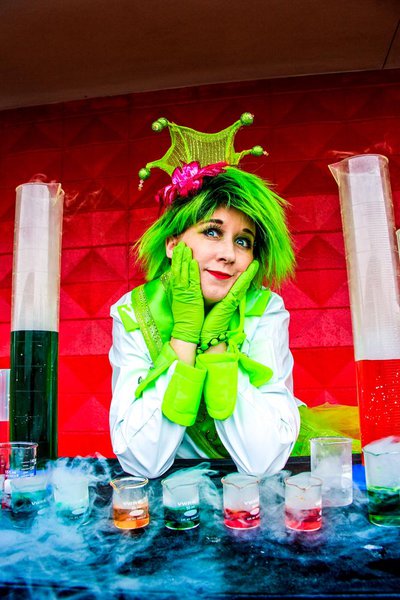 Welcome Queen Professor Doctor as our newest OLD QUEEN! (Once a queen always a queen!)
The professor doctor was born in the moment between a bolt of lightning and a clap of thunder in an ancient mansion atop a wild and frightening hill. She did not, as it is often told, emerge fully formed with an argon ion laser in her right hand and a bionic, steam-powered gauntlet on her left. But she enjoys the imagery of that story and allows it to spread. more…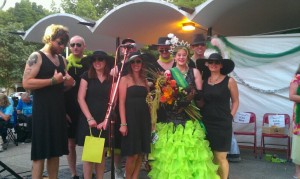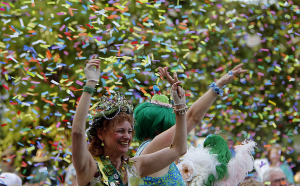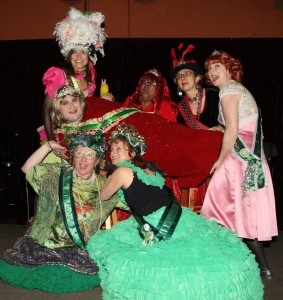 Do not follow where the path may lead. Go instead where there is no path and leave a trail~ Harold R. McAlindon