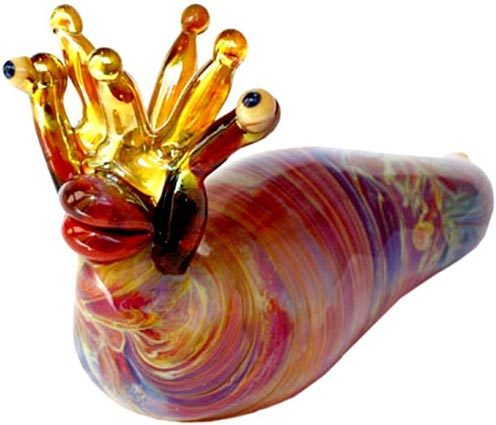 Spread the OOze!

If you've ever stepped on a slug you know there is more to them than meets the eye…slugs have got guts. Lots and lots of guts. And while you don't necessarily want those guts stuck to your shoe–having a few gutsy Slug Queens in town helps put a little sparkle on Eugene.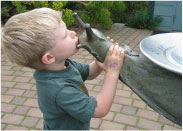 Huge Slugs are ubiquitous throughout the Northwest, but no where are they celebrated like Eugene. True, the Oregon Gardens in Silverton boosts a delightful bronze Slug Garden Fountain, in the Childrens Garden, but only in Eugene is the full power of the slug given so much respect that they made her a queen.
Each September, usually the First Friday evening, a new Slug Queen is elected by the Old Queens after a bevy of contestants slug it out in a battle of wit and spectacle at the annual SLUG Queen competition and coronation. Hundreds gather in a fanciful crowd downtown, eager to be entertained and catch the new Slug Queen on the rise–they are never disappointed. They wait with baited breath as the Old Queens  haggle over bribes and bombasticity –then the verdict is in. One will "rain" and become forever part of the elite society of Slug Queens, the rest will be left with only glitter to remind them of what might have been–thier proximity to royalty. The new Queen is instantly heralded and embraced by the citizens of Eugene who jostle for a clear spot on the sidewalk to view Her Majesty at the Eugene Celebration Parade. Radio and Television interviews, invitations to Parties and Events, all sorts of doors open to the SLUG Queen, and in return she gives Eugene  an icon of fearlessness and strength, humor and goodwill, honor and respect in it's unique identity, and a little slimelight.