Queen Professor Doctor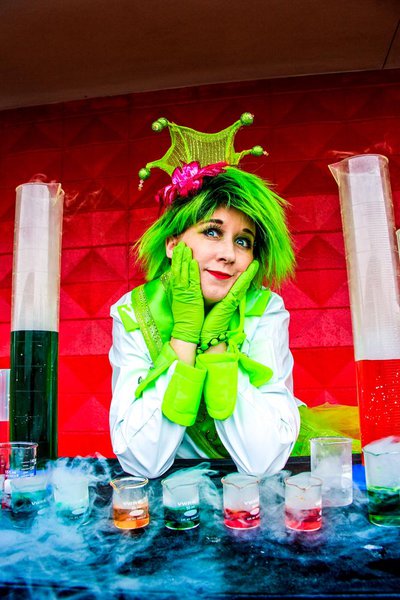 The professor doctor had an ideal childhood, fishing for mutated shark-eels in the lake, collecting lanthanoid elements, and resurrecting her favorite scientists for a bit of tea and a conversation about thermodynamics, entropy and the inevitable end of the universe.
By age two she built her own tesla coil from discarded Star Wars lunch boxes and the guts of Kirby vacuum cleaner. In kindergarten she pioneered gastropod cyberneticization, saving her beloved pet Slugga Meitner from death by half-squishing. At age 10 she wrote what is now the considered the definitive treatise on the care and nurturing of minions, henchpersons, and lackeys.
In high school the professor doctor published widely in respected evil mad science journals on the topic of corduroy induced electrostatic discharge and its implications for world peace (or destruction, take your pick). She was also a member of the flag team, founder of the society of molluskologists, and president of FEMGaP (Future Evil Mad Geniuses of the Pacific).
The professor doctor went on to study robotics, biology, computer science, physics, astrophysics, mathematics, chemical engineering, engineering and cinema studies at a respected state college (because even mad scientists knows better than to pay private school tuition). She graduated with B.S. in political science and went on to earn her doctorate from the University of Oregon in the interdisciplinary programs in Evil Genius Business Sciences and World Conquest Studies.
After graduation, the professor doctor returned to her early love of all things sluggy and began studies in the engineers of sapient slug warriors.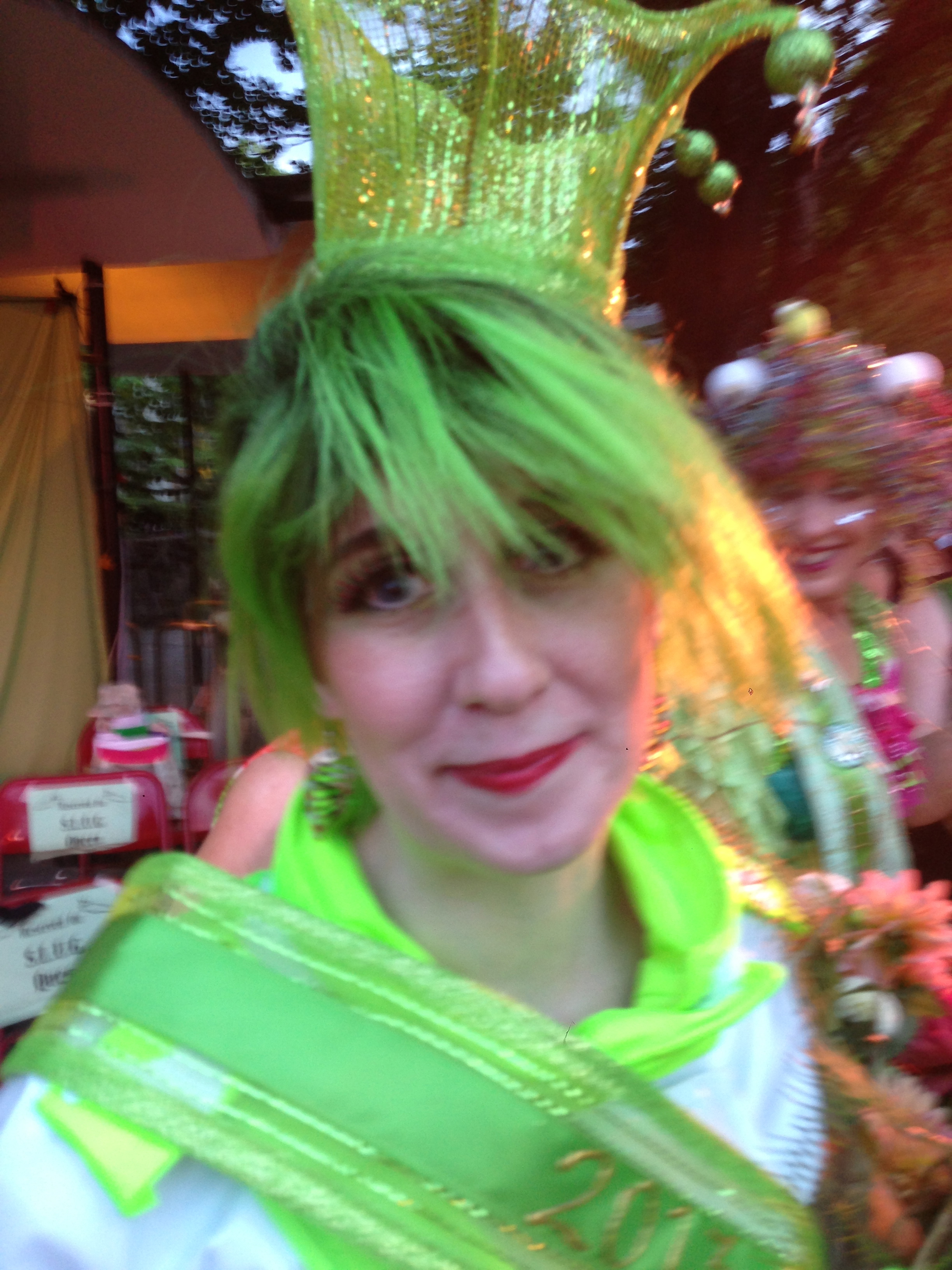 The professor doctor is currently building her army of girl scientists (affectionately known as henchmaidens) with the ultimate goal of Global Female World Science Domination.
Slug Queen and The Global Female World Science Domination Army
The professor doctor was born to rule with an osmium fist. Achieving the crown of Slug Queen is step 7 of phase 3 in her 14-phase plan for total world domination. The professor doctor already has a small army of girl scientists dedicated to the cause. The tenants of her philosophy can be boiled down to the following:
Science is good.
You should like science.
I am good at science.
By the transitive property, I should rule the world.
The Woman Behind the Curtain
The Professor Doctor is also known as Brandy Todd, Director of the Science Program to Inspire Creativity and Excellence (SPICE) and Assistant Director for Administration of the Oregon Center for Optics at the University of Oregon. SPICE will be her official charity organization if when she is proclaimed Slug Queen 2012.
Brandy is a strong advocate for science education and works hard (not tirelessly, she really needs at least 7 hours of sleep each night) to encourage girls, minorities, and low-income, first generation college attenders to embrace science. SPICE provides an array of hands-on, fun, science activities to children (and adults) in Lane County at low and no-cost to participants. SPICE runs cohort based science summer camps, hosts the UO Fall Science Open House, and runs the UO Science and Invention Fair. You can find out more about SPICE here.http://oco.uoregon.edu/spice/
Like the professor doctor, Brandy also has a B.S in political science (and sociology) from the University of Oregon. She also holds a master's degree in public administration and is working on her Ph.D in Educational Leadership. Brandy is a huge fan of waffles, cycling, and blowing things up (in the name of science).